What do you call a Chiropractor an Osteopath & a Physiotherapist in one place?
A vast improvement
From assessment and diagnosis to treatment, management and rehabilitation, Agilaflex offers a complete drug and surgery-free solution for the relief of musculoskeletal disorders (i.e. problems with aches, altered sensations or shooting pains associated with the bones, joints, muscles including sports injuries and repetitive strain injuries). Our reputation is for a professional yet supportive approach to treatment, giving you instant access to expert multi-practitioner help in relaxed and superbly equipped surroundings.
When you visit Agilaflex you'll find our approach very different from other clinics.
Unlike most other clinics, that only offer one form of manual therapy – including the NHS, which offers physiotherapy in isolation as its only form of non-surgical musculoskeletal therapy – we offer a complete multi-practitioner professional service that unites chiropractic, osteopathy and physiotherapy all under the same roof. Treatment frequently combines elements of all three disciplines to maximise pain relief and speed recovery time. Our Approach.
And as we don't have the wait times, we are able to spend significantly longer with you to understand the exact nature of your problem - our initial assessment is 60 minutes rather than the usual 30 that you'll find elsewhere. Rather than simply treating the symptoms of your condition, we'll work with you to understand and address the underlying cause, which means it is far less likely to recur.
Importantly, we will not ask you to sign up for a lifetime of care, charge you for missing appointments or encourage you to be over treated. Our priority is to identify and treat your condition, to relieve pain, return you to maximum mobility and enhance your quality of life. We achieve this by being clinically effective, and not through promoting alternative practices such as 'wellness' or 'maintenance' care. In short, we get you back up and running, and that's exactly what you'll be charged for – nothing more.
The benefits to you...
We focus exclusively on evidence-based back, neck and joint care, peer supervised within the clinic to drive our own professional standards
No waiting - same day appointments
No rushing - time to spend with you and time to get the diagnosis right
Up to date, evidence-based methodology
Unlike surgery, our treatments are non-invasive, conservative and relatively inexpensive. We are firmly of the belief that surgery should always be a last resort
Our clinicians are directly employed by us. This gives us the flexibility to move beyond restrictive professional boundaries when determining your course of treatment – be it with a chiropractor, osteopath, physiotherapist or combination of all three - ensuring you have the best chance of a speedy recovery. Who should I see?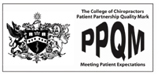 Agilaflex is a College of Chiropractors award winner 2012 – 2014 (Patient Partnership Quality Mark). This is only awarded to the top 5% of clinics in the UK.
Book online, call us for an appointment or just come in and talk to us over a coffee.