Back pain treatment in Winchester
Agilaflex is Winchester's premier centre for the effective treatment of back pain.
We all know that back pain can be debilitating, infuriating and tedious and leave you feeling fed-up. For this reason, the most enjoyable part of our job at Agilaflex is watching your transformation to feeling normal again.
If you suffer from any kind of back pain or stiffness, such as sharp pain when bending or twisting, pain or sensations in your leg or foot, or difficulty putting your shoes and socks on, we can help you. As well delivering pain relief and returning you to mobility, we'll provide an explanation of the root cause of your pain, together with guidance when exercising and going about daily activities.
Your initial assessment will be carried out by one of our qualified clinicians, who will conduct a thorough physical examination and gain a confidential understanding of your full medical history. This allows us to assess your state of health and any possible causes of your back pain. This examination may be complemented with an on-site X-ray examination, if deemed necessary.
Chiropractors, osteopaths and physiotherapists have an in-depth knowledge of these areas and are the best equipped professionals to diagnose, treat and manage all non-surgical issues associated with the back.
Depending on your diagnosis, your clinician will then mobilise your joints, work on your muscles and manipulate the spine and other joints in a precise yet gentle way to improve movement, relieve pain and reduce nerve irritation and muscle spasms. Our patients tell us they love our approach.
So what's causing your back pain?
The parts of your anatomy outlined below are often involved in back pain. But the list is not exclusive and your pain may result from a combination of factors including overuse, bending, leaning or repetitive twisting. Once we know what is giving rise to your pain and how the anatomical structures in question have been injured or irritated, an appropriate care plan will be laid out for you.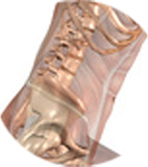 Lumbar Discs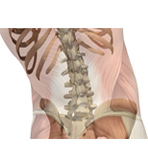 Facet Joints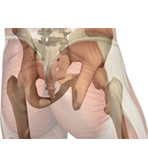 Sacroiliac Joint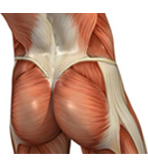 Musculature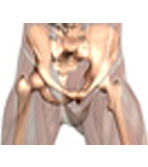 Hip Joint
Chiropractor vs osteopath vs physiotherapist - which should I see and what's the difference?
Book online, call us for an appointment or just come in and talk to us over a coffee.